Talking point: recruiting new talent
A number of initiatives are needed to attract new groups and in general to increase diversity in the industry. There is otherwise the risk of a serious skills shortage in the future.
"Making sure that we broaden our recruitment is an issue of survival for the industry"
Anders Ficks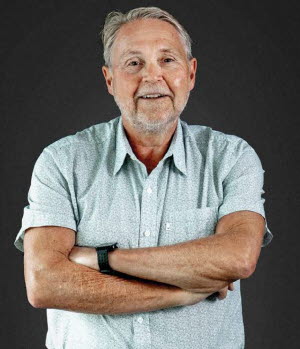 Department Manager, Business Development at Svevia, one of the biggest road and civil engineering companies in SwedenSvevia's vision is to be the best at building and maintaining roads. To achieve this goal, one of our four focus areas is to make sure that we can recruit competent employees. This is a challenge faced by the industry in general, which is why both joint and individual initiatives are needed.
If we and other actors are to find the employees we need, we must attract new groups. This applies not least to those people who have come to Sweden in recent years. Among these new arrivals there are many who already have the experience we're looking for, or who may be interested in a professional career in the field of construction and civil engineering.
This is the background to the initiative that the Swedish Transport Administration and Asfaltskolan (Swedish Asphalt Academy) launched a few years ago with the support of the Swedish Public Employment Service. Based on the industry's description of future competence requirements, the idea is that the Public Employment Service organises basic training ("work on roads"), while the contractors take care of work placements and internal training.
We hope that this collaborative model between the State and the industry will become firmly established, even though the initial phase has moved a little slowly. Svevia has therefore at its own initiative already welcomed people on work placements via the Public Employment Service, and this has enabled us to hire new arrivals in our road surfacing teams.
We're also trying other ways of encouraging more people to opt for our industry. One example is that we, together with Skanska, NCC and some leading crushing contractors, are behind a vocational higher education course for potential process engineers with a focus on the operation of asphalt plants, asphalt spreaders and crushers.
All initiatives like this are important, and we at Svevia are ready to take the action that is needed. Making sure that we broaden our recruitment base is an issue of survival for the industry.
"We focus on attracting and recruiting more women"
Joanne Harkinson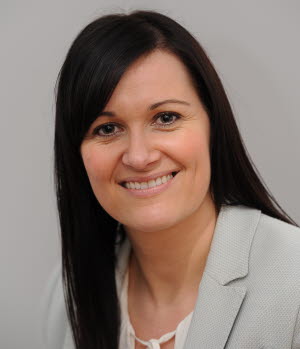 Senior HR Business Partner, Inclusion & Diversity Lead, Aggregate IndustriesAs a first step towards a more diverse and inclusive workforce we have set targets for increasing the proportion of female employees within Aggregate Industries. Currently, women only make up 17 % of our workforce, but by 2020 we hope to have reached 20 % and then 30 % by 2030.
Our strategy rests on four pillars that allow us to create opportunities to hire and promote more females. Firstly, we focus on attracting and recruiting more women, for instance, we avoid using male dominated language and images in job adverts, and we aim to end up with at least one female applicant on every shortlist.
Next, retention is paramount. For example, women returning from maternity leave need to feel welcomed back, which might include being offered flexible working hours. But it is also important to create a suitable environment, which might be as simple as having female toilets at our sites.
The third pillar is development. We are working to empower our female staff to take charge of their career so that they can progress within the organisation. All female graduates and apprentices that join us are assigned female mentors to help them to focus on their careers early on.
Raising awareness is our final pillar and here we focus mainly on the attitudes of our existing workforce and in particular managers, helping them to embrace diversity. Our aim is to create a level playing field, and we want everyone, both managers and candidates, to approach job vacancies with an open mind.
Although we are starting with women, our long-term goal is to increase diversity all round. This will create a more productive working environment and help overcome issues related to skills shortages within our industry.
"It has to be more attractive to invest in a future as a driver!"
Frederik Anneberg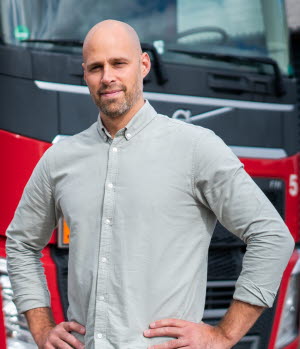 Transport Manager and co-owner, Anneberg TransportAnneberg Transport, a haulier with its head office in Denmark, transports products including bitumen and chemicals in large parts of Europe.
In recent years we've started to apply a model based on hiring and training new drivers from all over the world. We've also established special drivers' centres with overnight accommodation, showers, kitchen, leisure department and other facilities in Norway and Denmark, and are also planning a centre in Germany. Higher standards, a good work environment and continuous professional development are every bit as important as wages.
There's no doubt that it's become more difficult to find drivers, while at the same time the large group of drivers who joined the profession in the 1970s and 80s is approaching retirement age. There are many reasons for the present situation. In contrast to how things were before, many young people nowadays can't imagine themselves sitting alone in a truck for a week or more. People are also studying for longer and it's not perceived as being particularly cool to be a driver compared with, for example, a business developer or a pilot. In short, it must be made more attractive!
Many haulage companies are opting for a short- term solution by attracting drivers from competitors with higher wages. Anneberg Transport has chosen a different path and is trying instead to encourage more people to join the profession. Competing for the experienced drivers who are left will not cover the shortage of personnel that threatens in the future.
The challenge facing our industry is to think further ahead than we do today and to find solutions that enable drivers to perceive their profession as being just like any other, so that they can be home with their families, if not every day, at least a number of days every week. As an employer, we can't just demand flexibility, but we must also be prepared to offer it.